As the amount of available land in Singapore decreases, space has become a premium. As a result, condos are generally small in size, and it can be challenging to imagine undertaking a large-scale interior design project.
However, with the assistance of an experienced interior designer, it is possible to maximise your living space so that there is a good balance between aesthetics and functionality.
We offer both new and resale condos.
Expertise in Condo Living
We have extensive experience in designing condo units in Singapore. We understand the unique challenges and opportunities of condo living, and our team of condo interior designers is experienced in optimising limited space while creating functional and aesthetically pleasing interiors.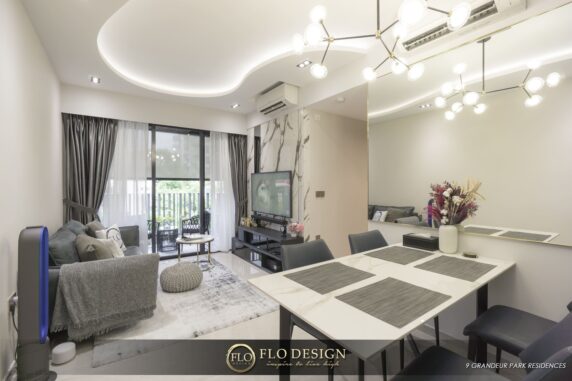 Customised Designs for Your Condo
At Flo Design, we understand the importance of having a personalised space to come home to. Hence, our team of condo interior designers will work closely with you to understand your preferences and goals so that we can transform your home while accommodating your unique needs and style.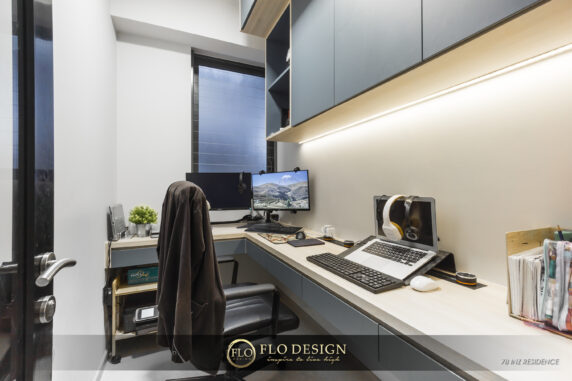 Maximise Space and Functionality
Due to the smaller size of condos, condo living often demands careful space planning and creative design solutions to maximise the available space.
Our team is experienced in creating a space that supports your daily activities while appearing spacious.
For example, we recommend painting the walls a lighter colour. Light-coloured walls tend to be brighter and more reflective, giving the room an open and airy feel.
Using mirrors is also helpful because light reflects off the glass and goes back into the space. This makes the room seem brighter and more spacious. We recommend placing your mirror opposite a light source, such as a window or lamp, to maximise its effectiveness.
Purchasing multi-functional furniture is also helpful. Furniture pieces such as foldable tables or vanity tables with extra storage space are great ways to make your space less cluttered and appear bigger.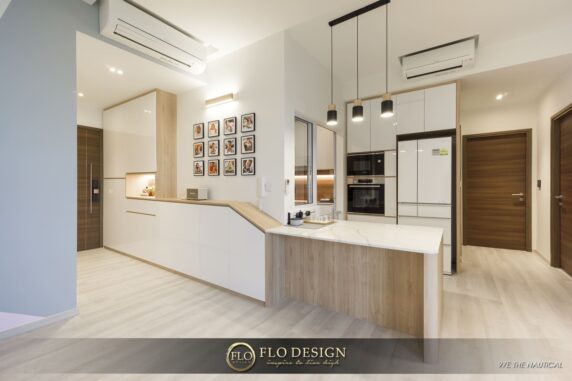 Contemporary Elegance and Timeless Appeal
We combine contemporary elements with timeless appeal to create stylish and enduring interiors. Our designs balance modern trends with classic elements, ensuring that your condo remains chic and beautiful for years to come.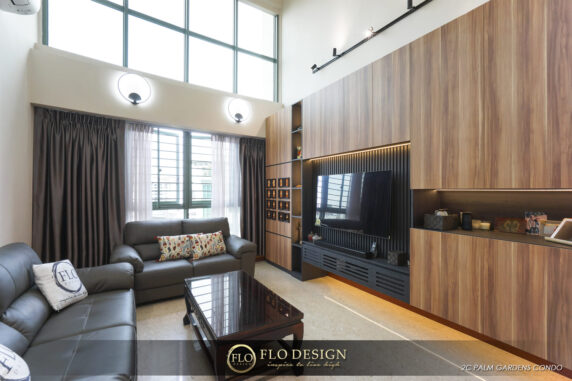 Reliable and Seamless Project Management
It can be overwhelming to understand a condo interior design project. Hence, our team handles all aspects of the process; we will take care of everything, from concept development to implementation. Therefore, you can relax as we transform your condo unit into your dream home.
Contact Us for a Condo Interior Design Services in Singapore
Engage our services for a hassle-free experience. We offer new and resale condo interior design services that will elevate your home by creating a space that balances aesthetics and functionality.