One common misconception about HDB flats is that they cannot look as personalised and unique as private properties like landed houses or condominium units. However, this is not true: while you may not be able to change the exterior, you can change the interior, albeit with some limitations due to HDB regulations.
Flo Design provides a wide range of HDB home interior design services. Our team of experts have the experience of balancing aesthetics with functionality in HDB homes of all kinds, regardless of whether you stay at a 2-room or 5-room flat. We are also experienced in designing for both resale and new flats.
If you're interested in HDB interior design in Singapore, contact us today.
Specialisation in HDB flats
We have a deep understanding of resale and BTO interior design. Our team of interior designers has extensive experience working with the layout and spatial constraints of HDB apartments. We know how best to optimise space, enhance functionality, and bring out the full potential of your home.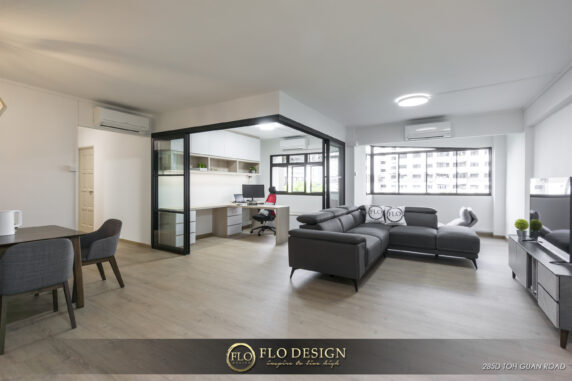 Transform Small Spaces Into a Spacious Home
With our HDB home interior design services, you can maximise available space and make your home look bigger. Our designers are experts at transforming small spaces into elegant and spacious retreats. We use smart design techniques, save-saving solutions, and careful furnishings to create an open and inviting home.
For example, we recommend using vertical furniture instead of horizontal furniture so there is more free floor space. Furniture should also be placed against the walls so they do not block pathways.
Additionally, we seek to ensure that your house is well-lit as this would open up the space.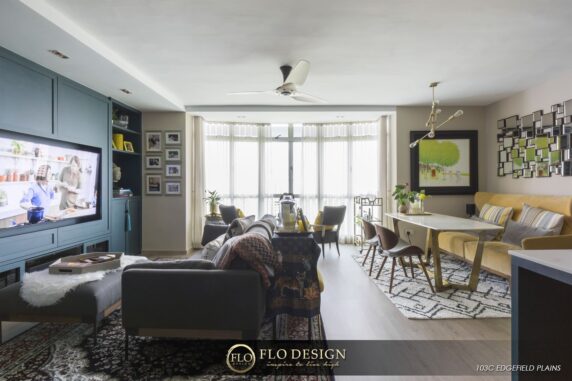 Personalised Designs for Your Lifestyle
Your home should be a reflection of your unique personality and lifestyle. We will take the time to understand your preferences, needs, and aspirations to create a personalised design that perfectly aligns with your vision.
Whether you prefer a modern, minimalist, or eclectic style, we will tailor the resale or BTO interior design to suit your taste and requirements.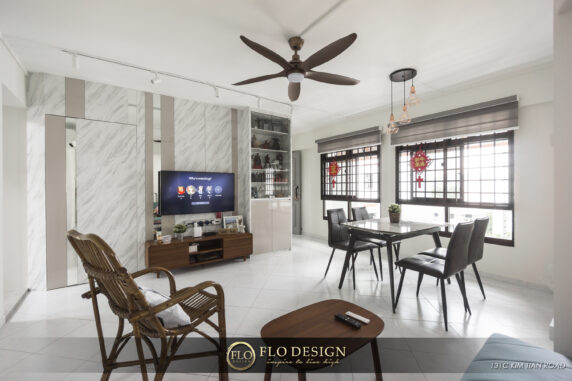 Timeless and Versatile Designs
We believe in creating timeless interiors that transcend trends. Our HDB flat interior designs are stylish yet versatile enough to adapt to changing preferences and needs over time. To do so, we'll use a blend of classic and contemporary elements to ensure that your home stands the test of time.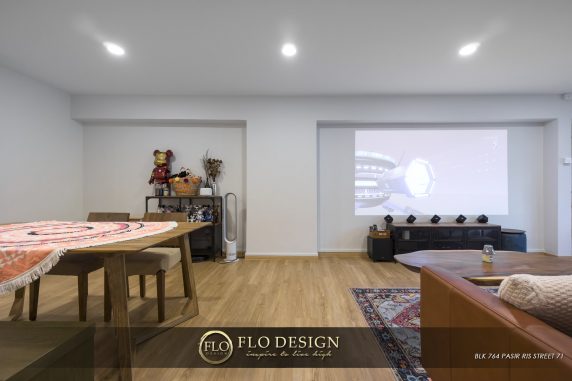 Seamless Project Management
Home renovations can be daunting, especially in an HDB flat. Our team takes care of all aspects of the project, from concept to completion, ensuring a seamless and hassle-free experience for you.
Contact Us our HDB Resale and BTO Interior Designers
If you're looking for HDB interior design in Singapore, we are here to help. Engaging our HDB flat interior design services is a simple and convenient way to transform your living space.