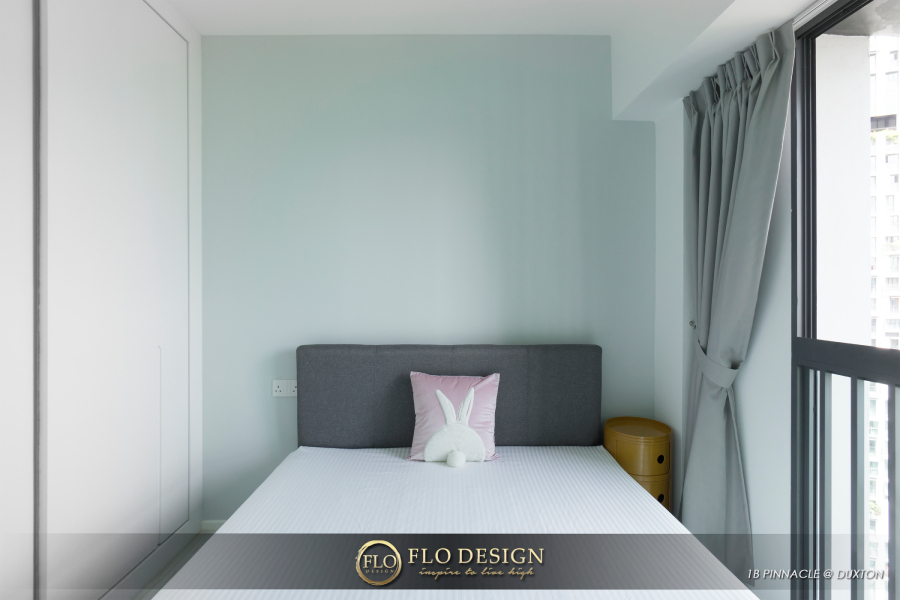 In Singapore, where land is limited, compact homes are common. As such, many homeowners must find a way to refurbish their homes while considering space limitations—a task that might seem daunting if you don't know where to start.
We're here to help. From furniture selection to colour choice, here are five handy tips to keep in mind when renovating your compact home.
1. Opt for multifunctional furniture
Many HDB and condo interior designers agree that multifunctional furniture pieces are ideal for smaller homes because they maximise every inch of space that they take up.
For instance, consider modern, multifunctional beds. While traditional beds leave plenty of unused space underneath the mattress, multifunctional ones are outfitted with drawers that can hold many items. These beds eliminate the need for standalone storage furniture and help open up the space.
2. Extend space via large windows or mirrors
Large ceiling-to-floor windows present an excellent opportunity to create the illusion of space. Simply position your furniture towards the window; this makes the beautiful exterior landscape look like an extension of the space inside.
If your window is too small or does not have a beautiful view, you can consider using mirrors instead. When installing mirrors, strategically place them at an angle instead of parallel to the opposite wall so that light is reflected throughout the room and not just back to themselves.
3. Use light colours as much as possible
Another effective way to create the illusion of space is to use light colours.
One of the key concepts in interior design is the relationship between light and colour: when strategically combined, they can completely transform the way you perceive a given space. Darker colours absorb light and shrink space, while lighter ones do the opposite. Thus, consider incorporating lighter shades into your home's colour scheme and limit dark hues to a more complementary role.
4. Designate flexible spaces
Flexible spaces are areas that can change functions depending on the need.
Typically, you would choose areas you don't often use to turn into a flexible space. For example, you could turn your dining room into a study space outside of meal times.
Homeowners are often surprised at how cohesive a given space can look when they change their perspective and think outside the box. Rather than getting stuck on what a room is supposed to be, consider what activities the space can facilitate. This allows you to maximise your available space.
5. Mind the lighting
Effective lighting can do wonders for the look and feel of any room. Interior designers frequently use lighting to their advantage by combining a room's general, task, and ambience lighting to complement one another.
A great tip to get you started is to spread light evenly around a room. This helps open up a space and brighten up dark corners. Instead of having a single, downward-facing light that illuminates a single spot, use a lighting arrangement that spreads light across the entire space. This setup works well at drawing the eye around the room and making it seem larger.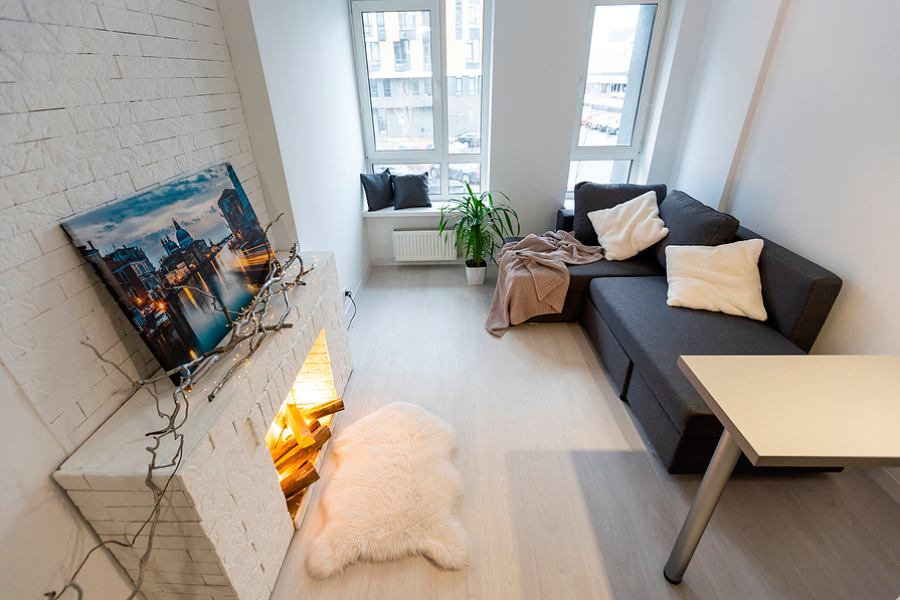 Conclusion
Compact homes come with their unique pros and cons, with the latter mainly centred on having less livable space to work with. However, with organisation skills and clever interior design practices, anyone can make the most out of a modest living space without compromising comfort and functionality.
If you're interested in engaging an interior designer, check out Flo Design. We are a premier interior design studio in Singapore that offers bespoke and comprehensive design services from conceptualization until completion. From homes and commercial spaces to corporate environments, you can rely on us to deliver professional and well-thought-out solutions that go the extra mile.